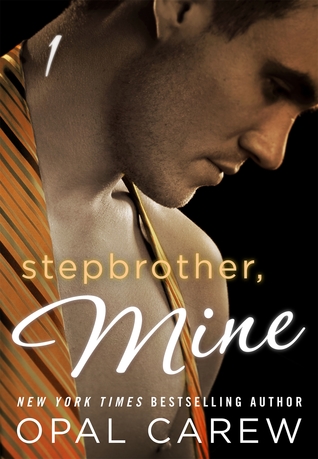 Dana is in serious trouble. Her mother, a serial marrying evil jerk, has decided that Dana doesn't need to pursue her Master's degree and should go out and get a real job. She has cut Dana off financially with no warning, and refuses to co-sign any student loans for Dana as well. In desperation, Dana takes advice from a friend and decides to auction off her virginity on a website that specializes in wealthy clientele. What Dana doesn't know is that her stepbrother Mason, from a couple of her mother's marriages ago, is a Dom and bored with his slaves. When his friend tells him about the exclusive virgin website, he isn't interested, but decides to browse anyway. Imagine his surprise at seeing Dana's picture there. He acts immediately and purchases the rights to Dana's virginity.
When Dana and Mason reunite after years apart, we learn more about Dana's teen years and their life as a family (if you can call it that) together. Mason, a hardworking young man ten years Dana's senior, took an interest in her. A welcome interest considering the selfish people they were raised by. Dana had a terrible crush on Mason, but when she turned 18, he left the home and shortly after that their parents divorced. She hasn't seen him in years, but when they meet up again, the sparks fly like she wished they would have when she was a girl.
This is part one of an erotic trilogy, full of passion and dark chemistry. I'm excited to read the next chapter in this series!