It's too hard to pick a top 5 or even a top 10 of the best books I have read over the past year. We will all be much happier if I can just do what I want with no restrictions. I wished that worked IRL!
My Favorite Author Auto Buys:
If you read this blog and haven't picked up a
Kit Rocha
book yet, whatchoo waitin' on? Dystopian backdrop, sexy times, powerful women, and hardcore men. This is a no brainer.
The Beyond series
whets the appetite for the gritty MC book lover, or hits the spot if you don't care what subgenre your erotica comes from. Smartly written overall world building and passionate HEAs each read (no matter what that looks like for the characters) these books just keep getting better and better. And we got spoiled with novellas AND novels this year! Here's to more in 2015!
Samantha Young's On Dublin Street series
is another that never disappoints. This year 3 novels were released and depending on your favorite trope you may like one more than the other, but I liked all three delightfully. I'm a real sucker for friends-to-lovers books, so Before Jamaica Lane may win the prize for me. Olivia is a curvy, inexperienced woman who turns to her smoking hot friend Nate, a notorious womanizer, to teach her some moves to get a man. She gets one, all right!
R.K. Lilley rocked my socks off with
Lovely Trigger
, the finale of the Tristan and Danika trilogy (an offshoot of her In Flight series.) Whew. You want to talk about a nail biting finish?! Tristan and Danika had been through hell together and apart. Masterfully done, my friend *bows* I also read
The Wild Side Trilogy serials
from Lilley this year and loved every mysterious sexy page.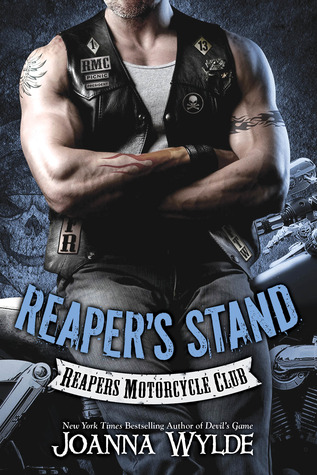 That damn Joanna Wylde spoiled us with THREE
Reapers MC books
this year. Consistently the best researched and best written MC books, JW keeps the sexy times, drama, and overall story arc fresh and fantastic. Im not picking a fave, they are all awesome.
Another MC goddess is Madeline Sheehan. This year we were treated to
Unbeloved
, the resolution of a long time love triangle (that really has more than three sides but we aren't getting into all of that right now). Just read the series and understand that this is a fucked up crew of people who still manage to find love, even if it's years down the road. Every book is epic, every story intertwined with another. So good. MS also has a paranormal series I'm obsessed with and we got a novella this year,
The Lost Souls
. Gypsies, vampirish creatures, and true mates!
Nicole Jacquelyn's Aces series
is about the Aces MC, and the drama that unfolds with each book is epic and straight from the school of Madeline Sheehan (see above.) I love a complicated, gritty book, and NJ delivers in spades with plenty of sexy times in between. Lots of heart in these books! Loved them this year.
I can be obsessive. Nalini Singh's Psy-Changeling series is a fave of mine, and the sci-fi erotica-ish series isn't for everyone but it is so intelligently done, it appeals to the poser nerd in me.
Shield of Winter
gives us another hot Arrow Psy to read about, and something about the icy stoic Arrows makes me tingle. So good!
Great Reads by Great Authors:
I have long been a fan of Lauren Dane, and two novels from her
Hurley Boys series
were released this year. The Hurley Boys are a rock band of brothers called Sweet Hollow Ranch, after their family ranch. They are friends in fact of her other rock star hotties the Brown siblings. The Best Kind of Trouble was about Paddy, but it was Ezra's story, Broken Open, that blew my socks off. Sexy, touching, and real. Loved it!
The Ending series by Lindsey Fairleigh and Lindsey Pogue has been a fave of mine.
Out of the Ashes is third in the series
; this dystopian zombie-ish/heightened abilities series chronicles two best friends who survive sometimes together, sometimes apart. So well done, and another great series that feeds my sci-fi monster.
Salvation is third in the Defiance series
, a post apocalyptic MC series. When the world is thrown in chaos, the haves and the have nots fight it out; luckily or unluckily in some cases, there are MC clubs that are organized and prepared for the new day in this alternate universe. All of the MC action, adventure, and sexy times we love, but nestled inside a captivating world.
Kristen Ashley ha a few series that I really enjoy, and this year I read the latest from
The Unfinished Hero series
and
The 'Burg series
.
Deacon, fourth in the UH series
, was so damn good. That was a relationship that was a slow burn, and took a while to completely take root, but so hot and worth the read. Loved it. Meanwhile,
The Promise was fifth in TB series
, and definitely redeemed the heroine completely for me (as her character was sort of in question in previous books. I didn't dislike her, I just didn't know if I cared enough about her to read a whole book. I was proven WRONG.)
Most Devoured Reads:
Lili St. Germain's revenge drama sets the MC genre on it's ear.
The Gypsy Brothers series
is about a young woman who is raped, tortured, and thought dead by the man who killed her father and took his place at the gavel in the Gypsy Brothers MC. Now, years later, she is back with a new face and new body, with murder on her mind. This is gritty, grimy, and bloody. I love every second of it. Not for the faint of heart!
I'm a year behind on
C.D. Reiss' Songs of Submission serials
but I devoured them all promptly after getting my hands on the first one. Monica is a waitress who is looking for her big singing break, and Jonathan is a wealthy man who can make things happen for her. The stories are full of windy, twisty turns involving his ex, her friends, and the music industry. Hot, sexy, and a page turner. Pretty much all I require!
Out of Left Field Faves:
The Motorcycle Club Series
by Ella Goode, Ruby Dixon, and Kati Wilde sets three different clubs in the same world with kinky, delicious bit size serials twice a month. Love this series so much! If you like MC books and you like erotic serials, this is a win-win.
Tragic (first of the Rook and Ronin series)
took me by surprise. I really enjoyed the story of the homeless Rook who finds a new career modeling and falls for Ronin, the model runner and model himself. This isn't new, it was just new to me! Im really crushing on Spencer right now...does he get his own book? This is a trilogy set, so I need to finish the last two books.
Raw by Belle Aurora
was a book I happened upon while scouring Goodreads for something new to read. As a self pub book, it's not as polished as some others on this list...however, when the story is as captivating as this one, I can forgive that. Lexi falls in love with her stalker, Twitch. Twitch has tattoos and piercings (instant win!), and saves her from a sexual assault. It's on a popping from there! I'm waiting very impatiently for the next in this series because the way this book ended...dammit...I need more information!
The Caroline & West series by Robin York
is not my usual read; New Adult three-hanky snot fests are not my thing, but I got hooked by these two and their amazing circumstances. The first book ended on a cliffhanger, so of course I had to go in on the second book!
Fat Girl by Leigh Carron
was a book I absolutely fell hard for. Deanna's past comes back to her in the form of Micah.the boy next door turned NBA player that she left behind when she ran away from her foster family at 18. So many layers and so much history in this book! The overwhelming theme of love, acceptance, and self confidence reign here. And DAMN Micah was sexy as hell.
So that's my list. I have read a lot of great books this year, including some from JR Ward, Donna McDonald, and Suleikha Snyder. Check here on my blog for my full list of books I have read, and check these books out!
Happy 2015!