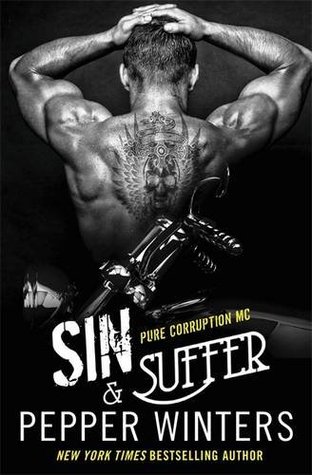 In this sequel we resume where e left off with Kill seriously injured and Chloe kidnapped. I loved the connection these two had in their unconventional first romance, so I looked forward to reading this next entry, especially considering the cliffhanger we were left with. It was another twisty, turny, unconventional read with plenty of sexy action between our passionate lovers.
No spoilers here of course, but as Pepper Winters unveiled more of the mystery and unknown backstory of Kill and Chloe we fall more in love with them. Their history and young love story was beautiful and tragic; the current events are brutal and adventurous, but the twists about the future are mind blowing and completely unexpected. What a tangled web, and what plans for the future have been imagined!
Kill is a bad ass, Chloe is a fierce fighter, and their connection is everything. Another great and unexpected entry. I hope to read more about this MC, even if Kill and Chloe's HEA has happened, and of course, I'm always happy to read more from Pepper Winters.